Why We're Here
First and foremost, we are doctors dedicated to understanding and treating emotional and behavioral issues through  the practice of psychiatric medicine. Applied Innovative Psychiatry (AIP) was formed in 2006 to address what we felt was a need for psychiatric medical specialists equally passionate about providing top quality medical care and leading edge scientific research.  Remembering that doctors are also patients, we asked ourselves what our ideal psychiatric experience would be.  Our answers to these questions became AIP.
We began by imagining the creation of a university-caliber academic medical clinic in the comfort and convenience of a community psychiatric office. You will find that everything about your experience at AIP is geared toward streamlining and easing the doctor-patient relationship. You will have direct access to your doctor beginning on the very first call you make for an appointment. We know that if you have decided to call us, the last thing you want to hear is that it will be weeks or months before we can see you. Therefore, you will be offered an appointment within two business days—guaranteed. You are provided with two phone numbers and email access to your physician. Whether you are calling to make an appointment, change an appointment, ask a question, or for any other issue, your doctor and only your doctor will call you back.
Always Learning
At times it may seem like medical science advances at a dizzying pace, but the process of discovery is also sometimes painfully slow. The doctors at AIP participate in these advances as clinician-scientists. We trained at highly ranked U.S. medical schools and psychiatric medicine training programs and have received more than 1 million dollars in competitive research funding. Our doctors have particular scientific training in biological and genetic risk factors behind psychiatric conditions and the role of psychological (emotional) pain in the development of depression and suicide risk. Additionally, we have directly participated in clinical trials research for depression, dementia, bipolar disorder, schizophrenia and post-traumatic stress disorder. As a result of this experience, our doctors are in a position to uniquely share relevant new findings from our own research as well as important new discoveries and treatments.
Don't let television or unfiltered Internet posts be your only source for learning about important advancements in psychiatric medical science. Our doctors are actively participating in this work and are excited to share and educate you about important findings! The news section of our home page contains updates and ongoing educational topics that will help you make the most informed medical choices for you and your loved ones.
Steve Mee, M.D.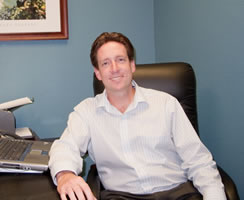 A 3rd generation Long Beach native, Dr. Mee was born and raised in Southern California and received his medical degree from the University of CA Irvine. He completed specialty training and served as Chief Resident in the Department of Psychiatry at UC Irvine. Focusing of further research training following residency training, he was selected Della Martin Postgraduate Fellow in psychiatric genetics in 2003. Dr. Mee completed further research training at the VA Long Beach in depression, post-traumatic stress disorder and suicide.
Dr. Mee believes that achieving a balance of efforts in research and clinical practice is critical for physicians in the 21st century and during his 15 years of private practice he has received four government and private foundation research grants totaling nearly 1 million dollars. Dr. Mee's research and clinical areas of focus are depression, trauma-related disorders, self-harm and suicide risk assessment/prevention, and psychiatric genetics. His most recent published research focuses on the ways in which psychological/emotional pain lead to depression, suicidal thinking, substance abuse and anxiety.
Brooke Goldner, M.D.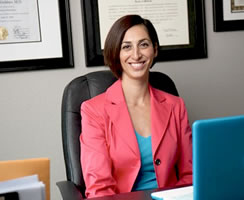 Brooke Goldner, M.D. is a Psychiatrist who treats patients in our office at Applied Innovative Psychiatry and in the comfort of their own home using video conferencing.
Dr. Goldner's mission is to help as many people as possible achieve the happiness they deserve. With the right guidance, she believes everybody can manage their anxiety and moods. This can be done with medication, meditation, and conversation. Dr. Goldner emphasizes a full body approach to achieving good mental health, including diet, exercise, vitamins and herbal supplements in her treatments, in addition to medications where indicated.
In addition to seeing private patients at Applied Innovative Psychiatry, she is the medical director of both the Transition Age Youth Program and the Wellness Center for one of the oldest and well known non-profit mental health agencies in America, Mental Health America of Los Angeles.
Dr. Goldner was Chief Resident in the Psychiatry Residency Training Program at UCLA-Harbor Medical Center. As a resident, she presented a ground-breaking talk on how to treat young adults who are struggling with homelessness, addiction, and mental illness at an international meeting in Washington D.C, The American Psychiatric Association annual meeting.
Dr. Goldner graduated with her medical degree from Temple University School of Medicine. She received her Bachelor's of Science degree at Carnegie Mellon University, where she graduated with honors for genetic research in neurobiology.
Dr. Goldner continues to give presentations on how to treat brain disease, reduce burnout and stress in practitioners, how to understand psychosocial development in children and young adults, and the effects of trauma on psychosocial development.