Why We're Here
First and foremost, we are doctors dedicated to understanding and treating emotional and behavioral issues through  the practice of psychiatric medicine. Applied Innovative Psychiatry (AIP) was formed in 2006 to address what we felt was a need for psychiatric medical specialists equally passionate about providing top quality medical care and leading edge scientific research.  Remembering that doctors are also patients, we asked ourselves what our ideal psychiatric experience would be.  Our answers to these questions became AIP.
We began by imagining the creation of a university-caliber academic medical clinic in the comfort and convenience of a community psychiatric office. You will find that everything about your experience at AIP is geared toward streamlining and easing the doctor-patient relationship. You will have direct access to your doctor beginning on the very first call you make for an appointment. We know that if you have decided to call us, the last thing you want to hear is that it will be weeks or months before we can see you. You are provided with two phone numbers and email access to your physician. Whether you are calling to make an appointment, change an appointment, ask a question, or for any other issue, your doctor and only your doctor will call you back.
Always Learning
At times it may seem like medical science advances at a dizzying pace, but the process of discovery is also sometimes painfully slow. The doctors at AIP participate in these advances as clinician-scientists. We trained at highly ranked U.S. medical schools and psychiatric medicine training programs and have received more than 1 million dollars in competitive research funding. Our doctors have particular scientific training in biological and genetic risk factors behind psychiatric conditions and the role of psychological (emotional) pain in the development of depression and suicide risk. Additionally, we have directly participated in clinical trials research for depression, dementia, bipolar disorder, schizophrenia and post-traumatic stress disorder. As a result of this experience, our doctors are in a position to uniquely share relevant new findings from our own research as well as important new discoveries and treatments.
Don't let television or unfiltered Internet posts be your only source for learning about important advancements in psychiatric medical science. Our doctors are actively participating in this work and are excited to share and educate you about important findings! The news section of our home page contains updates and ongoing educational topics that will help you make the most informed medical choices for you and your loved ones.
Steve Mee, M.D.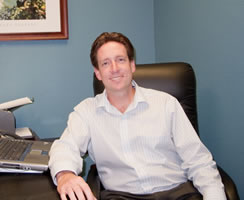 A 3rd generation Long Beach native, Dr. Mee was born and raised in Southern California and received his medical degree from the University of CA Irvine. He completed specialty training and served as Chief Resident in the Department of Psychiatry at UC Irvine. Focusing on further research training following residency training, he was selected Della Martin Postgraduate Fellow in psychiatric genetics in 2003. Dr. Mee completed further research training at the VA Long Beach in depression, post-traumatic stress disorder and suicide after being awarded a 5-year Career Development Research Award.
Dr. Mee believes that achieving a balance of efforts in research and clinical practice is critical for physicians of the 21st century and during his nearly twenty years of private practice he has received four government and private foundation research grants totaling nearly 1 million dollars. Dr. Mee's research and clinical areas of focus are depression, substance abuse, trauma-related disorders, self-harm and suicide risk assessment/prevention, and psychiatric genetics. His most recent published research focuses on the ways in which psychological/emotional pain lead to depression, suicidal thinking, substance abuse and anxiety.
Marissa Cascio, B.S., R.N.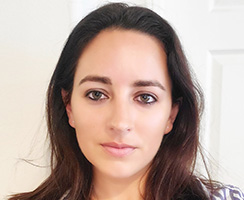 Marissa joined the clinicians of Applied Innovative Psychiatry in 2020. She is a native of Greenville, Pennsylvania originally and grew up living the small town life, but her nursing career has brought her to the four corners of the country and finally to California in 2019. Marissa earned a BS degree in Nutrition with a minor in Chemistry from Indiana University of Pennsylvania, graduating Summa Cum Laude and was a member of the Delta Espilon Iota Academic Honor Society. She then earned her nursing degrees from the University of Rochester, which is ranked within the top 3% of all nursing programs nationally. She has worked in a variety of clinical nursing settings within Level I trauma centers throughout the United States, most recently at the University of Southern California Keck Medical Center.
The extensive and diverse foundation and training in varied settings of medical nursing allows Marissa to bring a unique perspective as a part of our treatment team. She brings particular focus on Attention Deficit Disorder, supportive and psychotherapies applied to life stressors as well as mood and anxiety disorders. Working collaboratively with our physicians, Marissa bridges the medical, nutritional and therapeutic approaches toward a goal for whole mind-body medicine.
When not working with patients, Marissa can be found sailing, diving, rock climbing, swimming, traveling and otherwise connecting bringing passion to, and deriving passion from, the Southern California lifestyle—often accompanied by her beloved French Bulldog Gus.